The Burning Times Never Ended: Remembering Resistance and a Story of Disenchantment
>>>
Limited In-Person Spaces
Live & Recorded via Zoom for Patrons
Join us In-Person by emailing info@villagemysteryschool.com.
Register for BTNE 2021 by joining rain crowe / Village Mystery School & Dream Temple at the Fountain pledge level.
Once upon a time, and within a time we still inhabit, a great terror comes upon the human people and rippling through them and beyond them in terrible waves of shock and harm.
A ripple to and through Middle Ages Europe and those who dissented against domination, those still in relationship to the body, to magic, to spirit, to land- turned evermore as target to the empire's power. And the shift from culture to cult left those lands and spread like a virus upon the bodies and lands of other peoples.
This story holds immense grief, rage, and learning for the necessary return of the curse of supremacism in all forms.
This story holds meaningful context for living in an extinction event created and perpetuated by the unhealed ancestral wounds of disenchantment from the world of animistic spiritways and roots of belonging to a people and place not beset by estrangement, entitlement and enslavement.
The Burning Times Never Ended tries to blow over the bones of how the principle of power shows itself in one part of the story: the rise of a particular white-bodied supremacist capitalist misogynist monotheistic cult which delivers us on the path of injustice and harm over and over.
Supremacism cannot be dismantled solely through the intellect, it must be worked through the body, which is a portal of magic. Supremacism enforces hierarchies of worth, and The BTNE seeks to analyze, integrate meaning, and adapt to strategies of the intentional dis-connection from earth as source, spirit as ally, and lineages of wise and loving ancestors of resistance. The course; a journey to dissipate the fog of amnesia cloaking an intergeneral trauma still unfurling as anti-blackness, colorism, settlerism, patriarchy, ableism, homo and transphobia, and every kind of de-humanizing othering, and the betrayal of the beyond human peoples of this world.
Part historical scholarship* of a disenchantment period, part shadow spell-working, part mytho-poetic storytelling, this six week working encourages the participant to regulate attention to the re-membering, the blowing over the bones, the rehydration of a lost part of our collective soul; one which we must recover to bring our integrity to the repair necessary for the harms caused by virtue of complicity within it and reproduction of it - intentionally and not.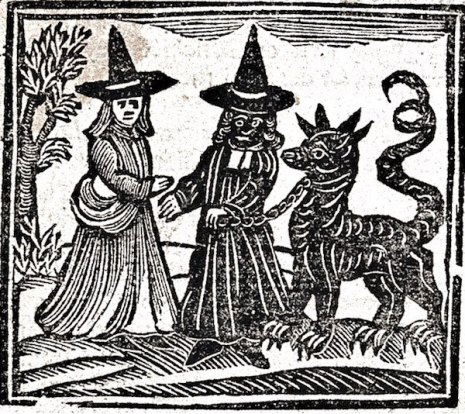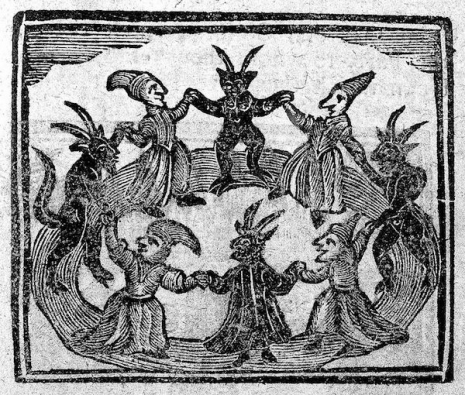 All you witches, healers, warriors, queerfolk, nonbinary folk, outlaws, rebels, fae, clowns, heretics, feelers, thinkers, all those with a willingness to learn and to share what has been learned, those who have unearned privilege, those who feel broken or lost without understanding how possibly come, and especially those who want to further un-spell the ensorcellment of power-over and disenchantment by practicing subversive magic for perilous times, the time to gather for this working again and again.
Blow over the bones
spin the wheel
challenge enclosure
be a tree bursting the machine
stop burning yourself and each other
dance with your shadow.

Get cracked a little, find new friends, make a coven-affinity group, find your place in the ecosystem of the uprising now, and join the linked magical network of the 2700 others who've worked these spells. Practice the collapse competency of good grief, cleansing rage, and be intentional with those powers in service of justice and liberation.
At the nexus of converging crises including, prominently, a sixth mass extinction event.
Violent oppression and injustice are rampant and deadly.
Power-relations are grotesquely skewed to favor the few over the many.
The tactics of propaganda, scape-goating, and divide & conquer are ubiquitous.
The same template for the Burning Times then, is being used now, with similar, and global consequences.
Understanding the what and how of the historical trauma more fully, coupled with conscious, guided self-intuited magic encouraged in emergent collaboration, and guided and protected by wise, self-determined lineages of loving ones allows us each to become clearer vessels for change-making.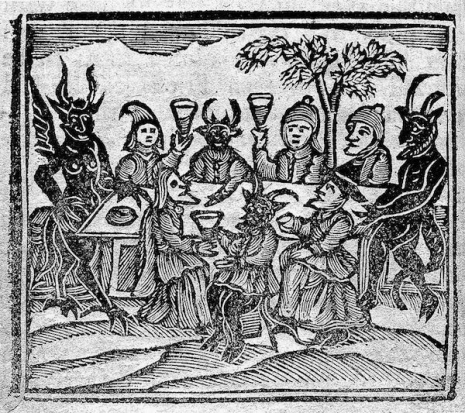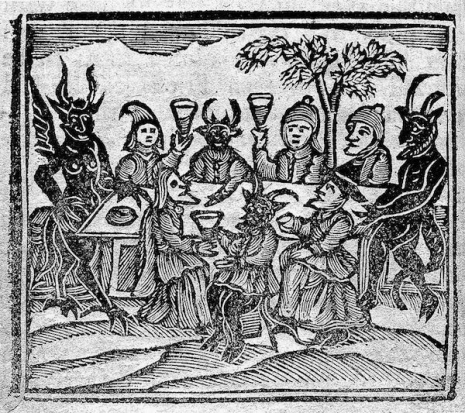 The emphasis of the course is on the later stages of the colonization of parts of Europe and the impacts of that for the land-based, wylder, and the variably indigenous peoples of those lands.
It includes how the impacts of that historical phenomena and the ways in which it has been made invisible, forgotten, and storied today, influence(d) the colonization of the Americas and the current climate of anti-Black Indigenous and People Of Color racism, radical horizontal aggression, and perpetuation of orientation toward control in "the movement".
It is an exploration of how the underlying dynamics of social inequities and continuing oppression are a legacy of those times of Disenchantment, and how the erasure of such is a gaslighting.
Course Premises: The pathological systems of capitalism/white-bodied* supremacism necessitates human disenchantment.
Understanding and engagement of our own internalized oppression is necessary for the dismantlement of oppression externally. We must stop burning each other and recognize our shared adversary: systems of oppression, and by extension Empire itself.
Readings
This course draws mainly on readings from Caliban and the Witch, Rewilding Witchcraft, and Dreaming the Dark. Other supplemental resources will be provided each week for the upcoming session.
The book Caliban and the Witch, by Sylvia Federici examines the European historical  shift away from the village market economy and toward proto-capitalism. The book illuminates the campaign of terror which was imposed in order for capitalism to take root, and become what it is today. And how the indoctrination of white-bodied supremacism was perpetuated through certain toxic forms of Christianity. It also reveals the rich ancestry of uprising and other forms of political and social resistance from which we may draw upon in our own struggles for justice and liberation.
Learn how land enclosures, exploitation of workers, persecution of the impoverished, interruption of gender and class solidarity, criminalization of the wild, magic, the feminine/feminized, control of sexuality, misogyny, homophobia, and the mechanization of the body were all necessary undertakings for capitalism to thrive. (Note: While Caliban and the Witch speaks from a gender-essentialist voice, because of when it was written, and aspires to understand and present from the viewpoint of "women" as a class of people which also includes other traditionally marginalized and persecuted groups: gender-fluid/non-conforming, homosexual, transgender, enwilded, neurodivergent/neuroqueer, and magical. Biological reproduction of human beings, and cultural reproduction of enchanted relationship to the animate living world both came under control of capitalism (as a function of Empire) for different reasons and are often not discussed in this context. I use the word "feminized" as a substitute for women, as it is more inclusive of different biologies, genders, and experiences today.)
Offerings
Story-channel from rain
Guided visualizations
Discussion questions
Offerings for embodied/experiential learning
Magic and spell-work
Voluntary and strongly encouraged "homework" is offered each session over the six weeks. Some reading, some listening, some handwork, some movement – a bit of what will feed you in a whole-person way.
Support
Additionally and gratefully new to the course, which has run for eight turns of the year-wheel:
luna crow and wyldheart offer an optional once per week Integration Circle and Village Hearth Tending for the duration of the course.
These two powerful and amazing witches have been a steadfast part of the VMS core circle of support and care. They have worked and tended the spell of this course with rain for years and have intimate and skillful knowledge to share.
*
Integration Circle
luna crow will hold a sacred space to support the integration of the learnings and the spell of the Burning Times Never Ended.  This virtual drop-in circle, available to all, is to bring us together to tend one another as we move this great working through our bodies:beings and into the living heart of our emerging village.
Village Hearth-Fire
cassandra hanna (aka "wyldheart") will anchor the metaphorical:magical hearth of the village.  She will keep our hearth fire warm to ensure we can find a place of comfort and alight our spirits as we make our way through the course.  If we were gathering in person, our hearth:kitchen would be tended by a witch or three who would be praising:grieving the sacrifice of life that allows ours to continue.  Hearth tending is powerful magic and though we won't be together, wyldheart will be keeping the hearthfires tended to support our lives throughout the course.
Content Warning
Trigger/Content Warning: This course includes content which references historical trauma, sexual assault, enslavement of human people and beyond human people, suicide, torture, gas-lighting, self harm, and more. The presentation and discussion of the above content is not sensationalized in the presentation, yet is an unavoidable component in the context of this course and is handled by rain with fierce and gentle mindfulness and a trauma-aware approach. Each participant must decide if exposure to this content is appropriate for their well-being.
Recommendations
This course uses symbols and imagery for collective spell-workings, linked magic, and dream-callings. Each week a different symbol is shared and explained for its relevance. The opening session is one in which the meta-themes of the course are offered and explained, and the culminating session has extra space for whole course harvesting of learnings. Many of the participants who have gone through the course and are in various ways continuing the work through performance, art, writings, and local and national organizing work. Many groups which formed to attend have continued to work together as affinity groups, study groups, and covens.
It is strongly encouraged for participants to form a group to register as/with.
*
Questions
Come and explore the following enduring questions:

How were European ancestors made to forget, and thus become severed? What needs re-membering to confront and repair the inheritance of oppression?
How does the terroristic legacy of the witch hunts continue to impact today's organizing work for justice?
What is historical trauma, and how does that of the Burning Times still play out in modern times, through betrayal, competition, scarcity, submission, control, and punishment?
What is the relationship between disenchantment, capitalism, extinction, and magic?
What is subversive magic in perilous times?
How do we liberate the enclosure of the imagination?
What is whiteness? How do insecure ancestral attachments fuel settlerism today?

How does the disciplining of the body express itself in the mandate of "One Right Way"?
What could it mean to release the energy of the trauma of the Burning Times in the dimension of Whole Time as a healing spell?
How do we reclaim in ourselves that which we Other?
How can working with the historical trauma of the Burning Times strengthen your work as an accomplice to ongoing liberation struggles and foster intersectional feminism?
What if facing the grief, shame, and rage of the hunts then, and now, could strengthen your work as an accomplice to the ongoing liberation struggles of BIPOC, rather than enable a paralysis from debilitating fear?
How do we use the learnings in class to regenerate the reproduction of community in our movements today?
How are the trans-Atlantic slave trade, colonization of the Americas, and the witch hunts all related?
A note from rain crowe:
I come from Croatian, Ukrainian, and Polish peoples, three and four generations here on this continent before fleeing the lands where their ancestors bones lie . I am also the beneficiary of living in a culture of indoctrinated white-bodied supremacy as a white-passing settler. In the course as in life, I cannot speak for Black, Indigenous, or People of Color, only attempt to draw on the learnings of intersectional feminism and anti-oppression frameworks to the best of my ability. I am open to the the lifelong learning which is a part of this work. In that, if you are someone who identifies as Black, Indigenous, or Person of Color and you are thinking about taking this course, I'll share some here, and you are also welcome to get in touch privately if you have more questions.
In the course, I attempt to take folks (mainly of Euro descent and who identify as white-encultured/skinned/privileged) on an arc of understanding of what it was that has been taken from their own European ancestors. Sometimes, especially in the first two to three sessions/modules, this may appear as centering whiteness. However, even from the beginning I do emphasize the importance of understanding the ancestral damage as a pathway to increased resilience as a magic for fragility.
I make space for white grief and ALL grief, because working through that grief and shock is what generally makes it possible for folks to move through the rest of the course with an amplified empathy and grounded responsibility for the ways that the trauma of colonization was and is exported onto other cultures and bodies. It may feel slow at first, and having done this many times, I trust in moving slowly, but with adherence to the need for the outcome to be rooted in unsettling the colonial psyche and actions, dismantling white supremacy, and embodied solidarity. For many people this may be their first exposure to certain concepts & language, awakened memory of ancestral violence-both ways, and whiteness as a foundationally violent social construct. It is an approach which works in both shadow and complexity.
This course is available to all Black, Indigenous, and People of Color who want to join. Your voices are welcome, your feedback is welcome.
The Burning Times Never Ended is one of the four core classes of the first year of the Village Mystery School. It is often the entry course for the school year.
This year registration for the course will take place through the Patreon account.
Attendees are welcome to register for just this course or to remain a subsciber and have access to all the core courses of the first year of the VMS and Dream Temple.
We ask that you commit to a two month subscription if you are attending a single course.
Thank you and every blessing to you and yours from me and mine.